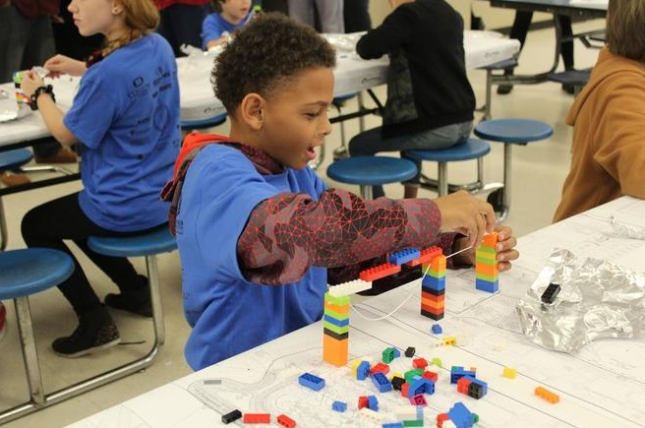 Constructing fanciful miniature structures with a blend of imagination and education, almost 50 children gathered at Savannah's Gould Elementary School on Saturday for the eighth-annual Block Kids Building Program Competition.
Hosted by the Coastal Georgia Chapter of the National Association of Women in Construction, this lighthearted contest welcomed students from Gould and Coastal Empire Montessori to utilize identical sets of Lego blocks to build any kind of structure that they wanted within a 45-minute time period.
In addition to the Legos, the competitors could use three other items to build their mini masterpiece, with options including string, aluminum foil, and a small rock. To assist the tykes in the construction process, about 15 engineering students from Jenkins High School offered advice to help make the tiny towers, bridges, and houses structurally sound.
Read More: